July 28,
2017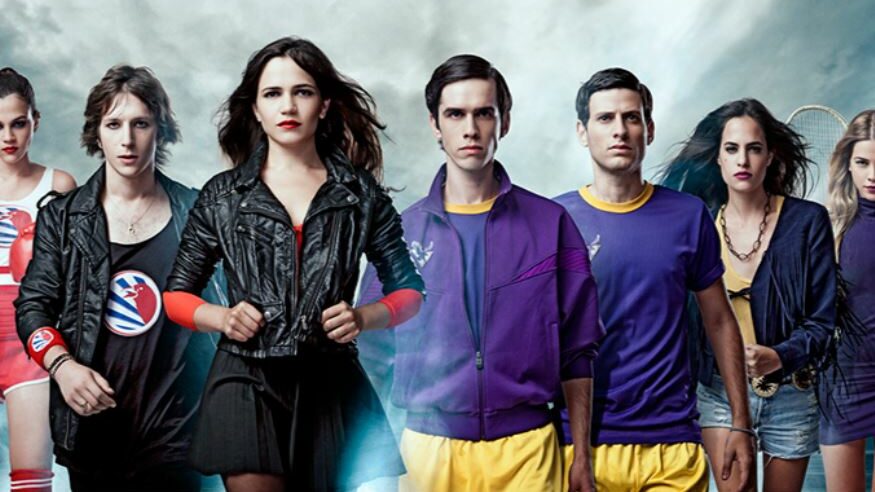 Eye on Israel
While Israel is known for selling international format rights to many of its popular adult TV dramas, like Prisoners of War (Showtime's Homeland) and BeTipul (HBO's In Treatment), the country is not as widely recognized for applying the same strategy to its local children's dramas. But change is in the air.
In the last few years, the small but competitive Israeli market—where eight linear children's channels serve one million young viewers—has seen a surge in high-quality, locally produced daily dramas for teens. And the shift hasn't been lost on Nickelodeon, Disney and Netflix, all of which have come calling.
Israel's leading multi-channel TV firm Ananey Communications, in fact, has delivered many of the country's top-rated, live-action teen dramas via its kids and youth content arm, Nutz Productions. (It launched in 2010 and produces 150 hours of content per year.) Along with developing all-ages fare in collaboration with a number of foreign producers, Nutz has the added advantage of producing originals for Nickelodeon, Nick Jr. and Teen Nick. (Ananey exclusively reps Viacom's kids brands in Israel.)
Leveraging Ananey's 75% reach in all Israeli households that have multi-channel TV, Nutz scored its first big hit in 2012 with The Greenhouse, a live-action daily drama created by showrunner Giora Chamizer. The Hebrew-language series, which follows the lives of two rival groups of students at a school for gifted youth, ran for four seasons on Nick Israel exclusively on the country's direct broadcast satellite platform yes. An English-dubbed version was then picked up by Nick UK in 2013, and the series went on to win the Ophir Award (Israeli Oscar) for Best Teen Drama three years in a row. More recently, Nutz was commissioned by Netflix to produce an international remake dubbed The Greenhouse Academy.
Adapted by The West Wing's Paula Yoo, along with Chamizer, the revamp is set to launch later this year and marks the first time an original Israeli series has been acquired by the global SVOD giant. "Even more important than selling the format is the fact that the show is produced in Israel," says Ananey CEO Orly Atlas-Katz. "We're big believers in Israeli creative ability."
Atlas-Katz also notes that daily kids dramas are not commonly developed on a global scale, although shows like Disney's Violetta and RCN's Chica Vampiro have struck a chord with viewers. "The kids stay hooked because of the cliffhangers. For us, we usually produce 50 episodes per season on a show representing about four months of daily broadcasting, which is a lot," she says. "And the storytelling must always be high in quality to make it easier to reach both kids and parents."
Israel's allure
Part of the reason why Israel is attracting so much attention from international producers and broadcasters, according to Atlas-Katz, is its strong talent pool of creators, scriptwriters, showrunners and production crews. She also points to the country's physical beauty and diverse environments.
"We have a lot of different landscapes here, from deserts in the south to snow in the north. And the weather is so good, we can actually shoot on location for most of the year. But the most important thing is the value for money. In the US and the UK, [production costs] are much higher," she says. (A spokesman for Ananey says it is hundreds of times cheaper to produce in Israel, and in Hebrew, than to develop a show in the US. It is also significantly less expensive to produce an English-speaking series with American actors in Israel than in the US.)
Despite the advantages, Atlas-Katz says a big challenge is finding creative ways to produce quality shows on smaller budgets. And because SVOD consumption and kids' social media usage on Instagram and Snapchat have increased in Israel, rolling out cliffhanger-based programming can be tricky, too.
"We have to be very careful what we expose kids to because we don't know exactly when they're watching the shows—if they're catching up all at once through VOD, or finding out more on social channels," she contends.
International growth
Challenges aside, Ananey is looking to ride the worldwide momentum around teen dramas. To help sell more of its locally produced programs abroad, either dubbed or as remakes, Ananey recently inked a deal with Israeli prodco Keshet International to distribute new kids and tween content internationally.
The deal, which marks Keshet's first foray into the kids and family market, includes four live-action series produced by Ananey—The Greenhouse, female-led mystery/fantasy series Spell Keepers, doggy daycare-themed sitcom Bed & Biscuit, and tween drama The Hood.
Spell Keepers, notably, is co-created by acclaimed Israeli screenwriter Michal Cooper-Keren, the same creative force behind Disney Channel Israel original teen drama North Star, which later became hit series The Lodge for Disney EMEA and Zodiak Kids Studios. Cooper-Keren also created hit series Summer Break Stories, which aired on more than 32 Disney Channels worldwide.
As for Spell Keepers, the series was greenlit by Nick Israel last September and premiered on yes earlier this year, becoming the platform's most successful kids/teen drama to date in 2017. The show has also accumulated more than two million views on YouTube. Due to its success, a second season has been ordered for broadcast in 2018.
Something for everyone
For Cooper-Keren, Israeli teen dramas have resonated both locally and abroad, in part, because of their relatable and timeless themes. "Because we have a limited audience here, a lot of creators like me try to look at stories, characters or genres that are universal and can essentially be exported," she says. "Otherwise, we get in a very small niche where we can't find a large audience compared to a show in English or French, which already has a built-in audience worldwide."
Cooper-Keren adds that her stories won't touch on a lot of things that are typically Israeli, like the army or political scenarios. "There are a lot of local stories to tell, but I try not to hit on those notes when I write for kids. That works very well for adult dramas from Israel (like The A Word), which have also been doing very well," she says.
Another key factor that has helped Israel's kids dramas, according to Cooper-Keren, is a law established by the country's Cable and Satellite Broadcasting Council that requires all multichannel platforms to invest 8% of their income in local and original content, 27% of which is spent solely on original kids and teen content. "It's opened up a lot of channels for Israeli writers," she says.
To meet the demand for 50-episode daily dramas, Cooper-Keren says one of the toughest challenges is managing timelines.  "Having a gap of six months from the time your last episode of a season airs to the first episode of a new ones means writing 50 episodes in about seven months, which is very intense. So we have big writing crews," she says. "I'm head writer and showrunner, but I have at least six or seven people who are working with me to do just the dialog. Some of them do the storylines. Everybody has a job."
Creating 50-episode seasons also means providing something for everyone to enjoy, which is why Cooper-Keren usually includes eight or nine main characters in her shows. "It's a lot, but it's a character for everyone," she says. "We also need a mix of romance, drama, action, humor and suspense. Not being too specific with the genre works well for us."