March 5,
2023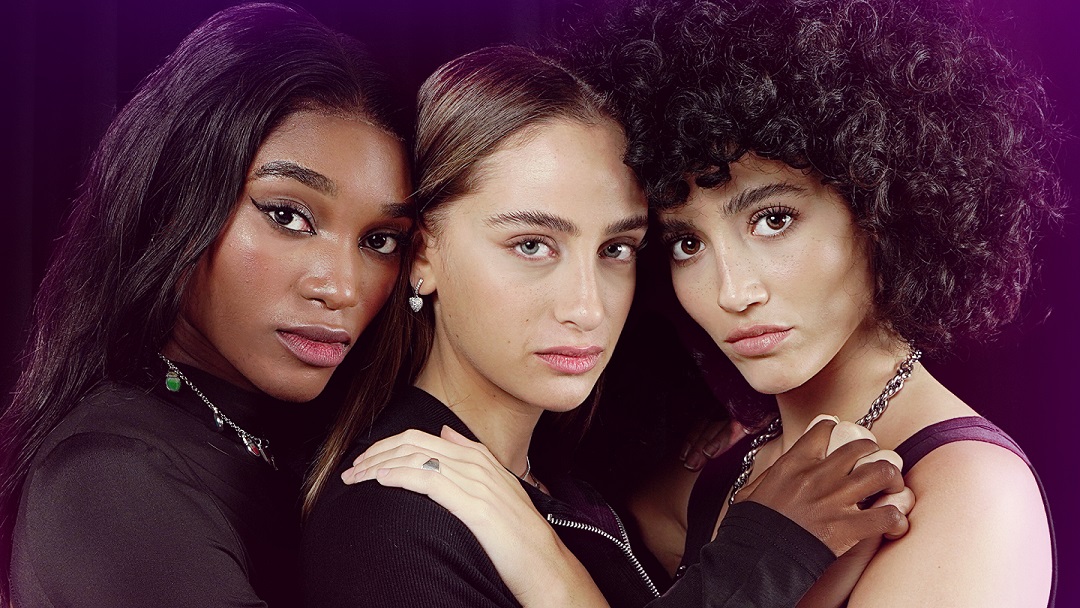 Lihi Toledano: "I'm Not As Cool Without My Afro"
With that look and acting talent, it was clear to us that our photoshoot with Lihi Toledano would be inspired by the Disco stars of the 80s, especially as she's now starring in the musical Mary Lou
By Dina Halutz, published on Ynet, March 5th, 2023
Singer-actress Lihi Toledano (21) inherited her musical talent from both sides of the family. Her mother Hagit is the sister of singer Ofer Levi, and her father is singer Avi Toledano, both need no introduction.
She's been on stage from the tender age of eight when she participated in a singing contest for children. She performed a song by Keren Peles, who would one day be a judge on The Next Star for the Eurovision (Keshet 12), a reality music program where Lihi appeared at the age of 17. Since then, she managed to enlist in the army, where she served in the Education and Youth Corps as well as the IDF Theater, and act in two successful TV series – Special (Kan 11) and Who Heard about Hava and Nava (YES). Next week will see the premiere of the teen musical series Talate on Teen Nick with her in the leading role – a singer in a diverse girl band with a dream of taking the world by storm.
She was born and raised in Gan Yavne. When she was 11, her parents divorced, and when she was accepted into Thelma Yellin High School (a well-known school of the arts in Israel), she moved to Tel Aviv. "At first, I would go back and forth, then I realized how unpractical it was, and that I was living out of a suitcase. I lived at my brother Uri's place and friends' houses for a while. Then in the middle of my army service, I rented my own place with my good friend, actress Bar Miniely."
Now she stars in the musical Mary Lou, a production by the National Theater founded by Sammy Levi, based on songs by Svika Pick (24.3 in Beit Hahayal Theater in Tel Aviv, for instance). The leading role previously belonged to Yael Bar Zohar twenty years ago.
Tell us a bit about the musical.
Mary Lou is a small-town girl who comes to Tel Aviv and falls in love with a guy. They're madly in love with each other, but then he learns his dad has passed away and leaves, and they don't see each other for many years. She returns to the small town she's come from and meets another guy who promises to make her a Hollywood star, but eventually she becomes a prostitute.
What was your reaction when you heard you got the role?
I just about fainted. The choreographer told me to stay behind in the final audition because Tzedi (Tzarfati, the director) wanted to speak to me. I was really excited, my heart was beating like crazy. Then Tzedi Tzarfati approached me, placed a hand on my shoulder, and told me, "You're Mary Lou". I yelled, "No way!" and rolled on the floor. It was an indescribable moment. A wild sensation. I've been euphoric for about a week.
How did you prepare for the role?
I didn't need to work hard in order to understand her and know how she feels. I can totally relate to her. I started attending Thelma Yellin at 15. I was a small-town girl dreaming to be a star. I just wish I don't end up the same way as her (laughs).
How did you manage with the acting?
First and foremost, I'm a singer, but I'm an actress as well. I initially attended Thelma Yellin for the music and fell head over heels with acting as well. I studied Theater for three years there, then served in the IDF Theater, and when I was discharged, I started acting before releasing my own music.
Yael Bar Zohar left the musical with a husband. How about you?
(laughs) I'm not looking for a husband just yet.
You recently released a new single you wrote, The Grey Suit, a love song for a woman. Whom was it written for?
My ex-girlfriend, who was my first love. We were together for a year, and I loved her very much. At the time I was writing it, I was very sad and heartbroken, but at least true and sincere songs came out of it all. The song has just been released, but it happened a long time ago and since then I've been in another relationship with a man for a year. I'm bisexual, so as you can see, I like men as well.
What did your dad think of the song?
He liked it very much. Uri, my half-brother from my dad's first marriage, said he was excited for me and that I should prepare myself for a huge reaction. He knows what he's talking about. He's a musician under the stage name Kayma, madly successful in Italy. Until he turned 36, he didn't even consider taking center stage, but then he made an album, and all of a sudden, he became a star there.
What's your relationship with fashion?
Pretty much non-existent. I don't buy clothes at all. Everything I wear comes from my family and friends. I was never the kind of girl who goes into a mall. Maybe that's why I had such a good time during the photoshoot – The clothes! The fashion! It feels so natural to me, to do a photoshoot inspired by 80s fashion.
Why is that?
Because I'm 99 years old on the inside. Everyone knows I'm an old soul. Having born in 2002 is just crazy, I should have been born in 1960. I already own the afro.
Was the afro a deliberate choice, or did you simply go with what you've been given?
it's completely deliberate, and it's the best choice I've ever made in my life. I used to have long hair, but one day I cut it short. Everyone told me not to, but I went for it and the afro is what came out of it. I think my face requires this frame. I think I'm not as cool without my afro.
A lot of curly-haired girls complain about its maintenance. What it's like for you?
I just wash my hair twice a week, use some glaze and mousse and blow dry it with a diffuser. That's it.
What do you wear in real life?
It depends on my mood first thing in the morning. Basically, I only wear oversized clothes, no skinny items at all. It's mostly large sweatshirts and wide pants, and I also like long raincoats. I add a scarf and it instantly upgrades my look. But I also have a Mary Lou side to me, which means corsets, body suits, and high heels, overall, more stylish and elegant items.
What item of clothing from a production you wanted to take home with you?
The red set. It makes me look like a girly girl more than any other item. The color makes me appear radiant, the shape of it is very flattering, and the gloves made me feel super feminine. I would happily wear it for the Talate (THREE) premiere.
What will you never wear?
Sequins and anything sparkly. It's fun in productions, but I'll never wear it in real life.