May 4,
2023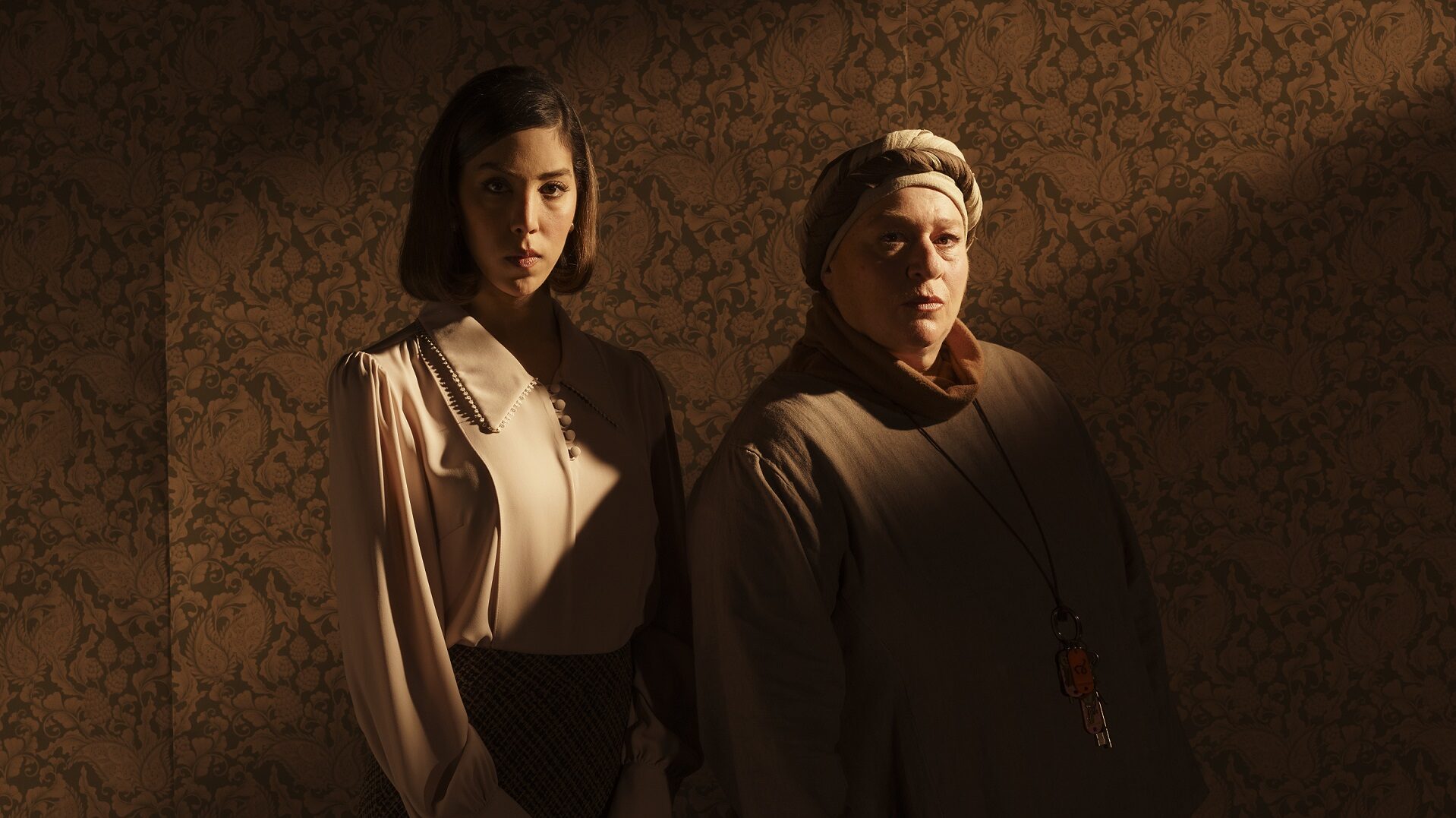 Blame It on the Demon
Einav Shiff, Yedioth Ahronot
The Malevolent Bride is not the Israeli version of Twin Peaks; nonetheless, there are few series like it.
Series like The Malevolent Bride are about as common as the sight described in the catchy Yiddish lullaby, of oxen cutting noodles. Not only is local television slight when it comes to producing genres beyond drama or comedy; the overall focus on suspense and mystery is even less rewarding. For instance, The Malevolent Bride is not aired on Kan 11 following the news (like most original productions on the channel), but rather after 22:00, because it's best to keep the kids as far away from it as possible.
But due to all of the above, we should point out that the series by Noah Stollman, Abigail Ben Dor Niv and Oded Davidoff is a positive attempt to expand and show diversity on screen. The series about strange and violent incidents in an ultra-Orthodox community in Jerusalem is not quite the local version of Twin Peaks, but its scripts depict quite a lot of interesting ideas, and its technical execution is enough to allow it to persevere and reach the end of the mystery. It should be noted that in this regard, even though binge watching isn't as popular as it's once been, it would have benefitted The Malevolent Bride to be consumed in one go. It's a shame that for the time being it is released one episode a week, like Succession or Better Call Saul.
Aside from its conceptual and aesthetic uniqueness, the series needs to be appreciated for some of its casting decisions, namely Lioz Levi in a leading role of an Orthodox psychologist with an enigmatic past. Levi, who was already impressive in a minor role in the drama Magpie, plays a major part in the way the plot unfolds and also sets a significant precedent in terms of representation of transgender women. Without being annoying and revealing spoilers unnecessarily, the rest of the series provides a twist that reinforces this perspective. The fact that it does so in public broadcast joins Dana International's docu-reality on YES as a joyous landmark, especially given the enormous difficulties transgender women must face in life.
Overall, The Malevolent Bride discusses the price paid by those unfortunate enough (mostly women) to be born into a community which demands full ownership over both their bodies and their souls. In fact, the series holds onto the worlds of demons, spirits and spells as means of revenge on the chauvinistic view of women as dangerous, paranormal creatures. Sometimes this message goes a bit awry, but in the end of the day it is hard to ignore, as if it were an ox cutting noodles.