June 18,
2023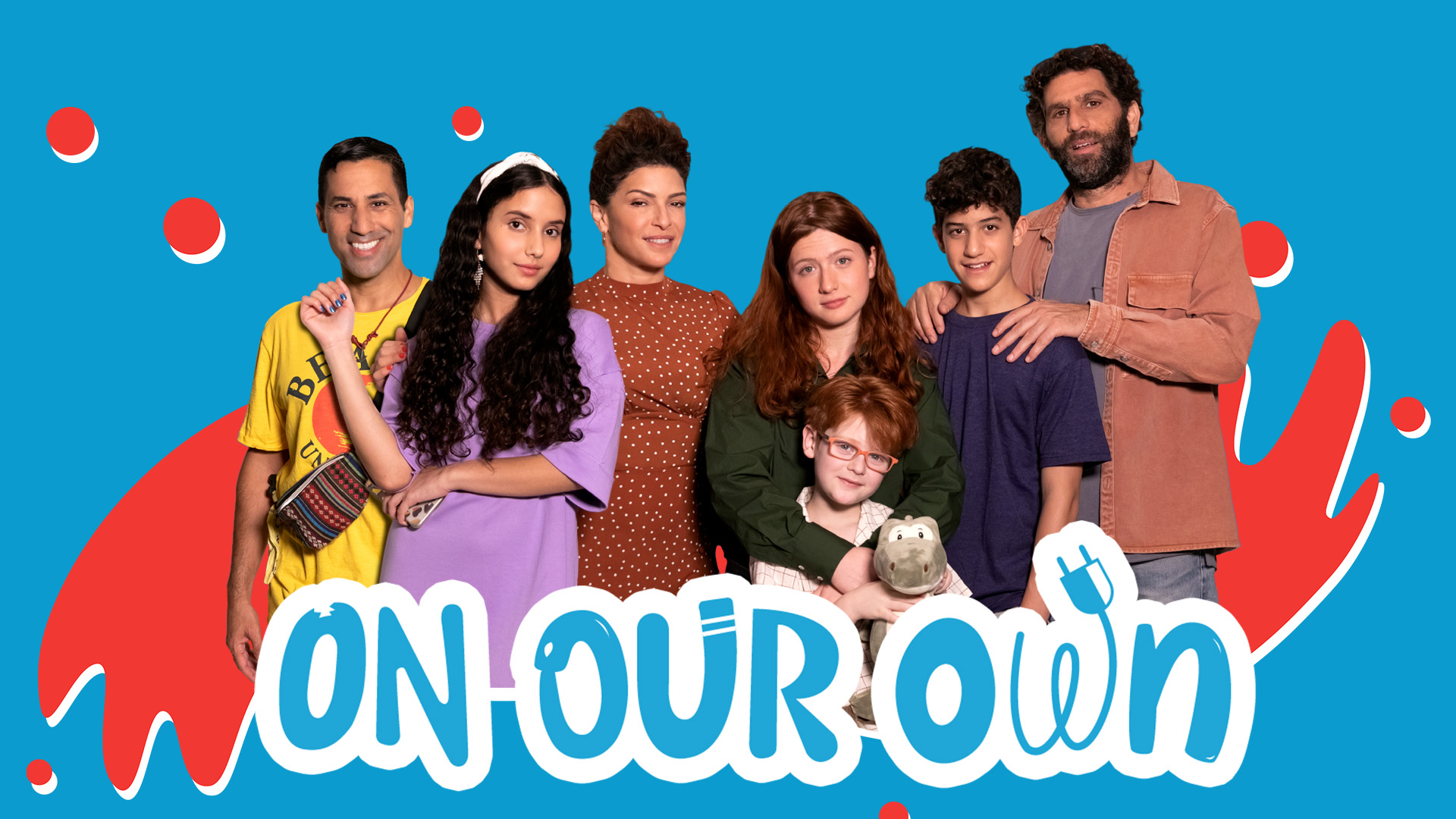 KAN 11 Continues to Shine: The Acclaimed Series Arrives on Netflix
On Our Own has reached over 85 million views so far on the digital channels of Kan Educational, and won an award at the Israeli Academy Awards for Children and Young Adults just a few months ago
A moment before launching its new season, On Our Own, the most successful comedy by Kan Educational, arrives on Netflix Israel.
The series has reached over 85 million views so far on the digital platforms of Kan Educational and won an award at the Israeli Academy Awards for Children and Young Adults just a few months ago, with Neta Roth receiving the award for Best Actress in a Comedy Series.
The new (third) season is due to premiere on July 2nd on Kan Educational prior to its airing on Netflix.
On Our Own will be broadcasted on Netflix Israel as part of a deal featuring various award-winning content by the Kan Corporation and will be available in September 2023.
The series follows the lives of the Tzur family – the four children Mika, Aya, Ronnie and Nevo (and their Uncle Zatar) who find themselves home alone while their parents Nati (Adi Ashkenazi) and Dudi (Yossi Marshek) come up with a different reason each season to leave them on their own.
In the first season, the parents go on a three-day vacation to an exotic island in Greece. Because of a mysterious virus, the island is quarantined, and the three-day vacation turns into nearly two months.
In the second season, the parents return home to their kids, and just when routine seems to kick back in, there's a knock on the door. Ministry of Health officials arrive to take them into immediate quarantine because the virus has mutated.
In the third season, the family home undergoes renovations that get slightly out of control. Nati gets a great job offer and the parents must go away again… to Chile.
The series is both heartfelt and chaotic, recounting the adventures of the Tzur kids who somehow manage to function without any responsible adult in sight.
Cast: Neta Roth, Ofek Ben Meir, Yarin Oron, Sean Issa (seasons 1-2), Kai Peker (season 3), Shahar Hason, Adi Ashkenazi, Yossi Marshek, Avi Dangur
Creators: Yaniv Zohar and Nadav Frishman
Directors: Dan Messer (seasons 1-2), Natalie Marcus (season 3)
Production company: Ananey Studios
Originally posted on Ice, 18/06/2023