July 19,
2023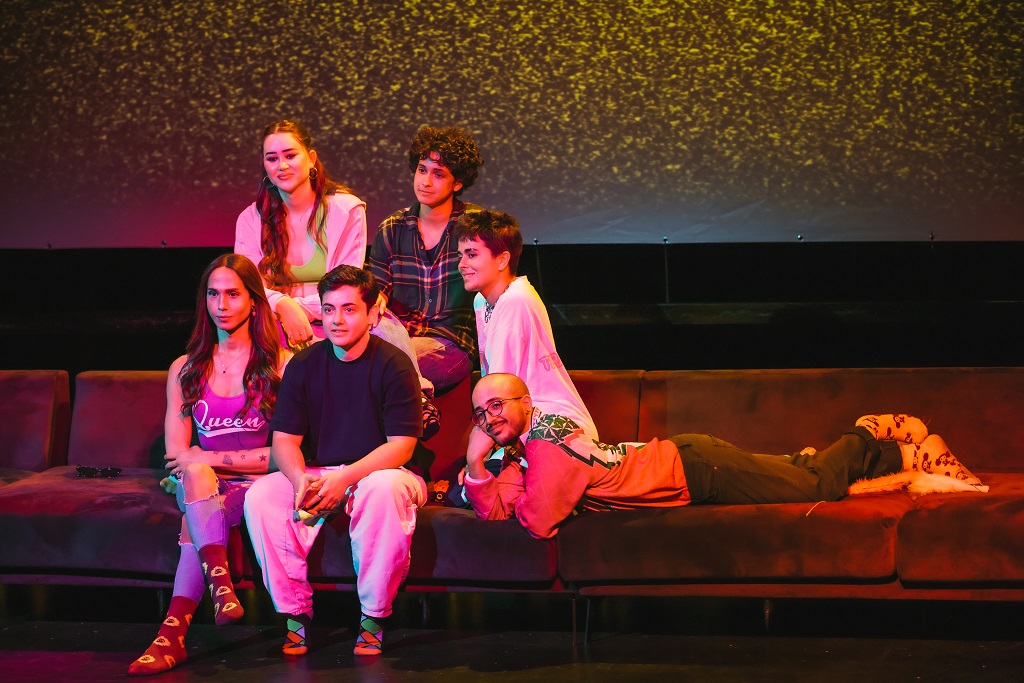 Paramount's Tel Aviv-Based Ananey Ramps Up Onscreen Diversity with Israel's First Transgender Acting School (EXCLUSIVE)
Executives at Paramount-owned, Tel Aviv-based Ananey Studios were stunned when they realized that they couldn't find a single transgender actor to audition for "The Malevolent Bride," a series they produced with A+E Studios.
Within a year, this sudden awareness pushed Ananey's creative director Elad Sonego (pictured) and Paramount to set up Israel's first transgender acting school in partnership with Nissan Nativ Acting Studio and Jason Danino Holt, a director and playwright.
Since launching in 2022, the school has graduated six actors. "The Malevolent Bride" which was ordered by Kan 11, is set in present-day Jerusalem. It unfolds in a Hasidic community that's haunted by vengeful spirit and examines the complexities of traditional gender roles in orthodox communities.
"The creator of the show, Noah Stollman ('Our Boys,' 'Fauda'), one of the most brilliant creative minds in Israel, had written this amazing character which happens to be a transgender woman but we came to realize that we couldn't find a professional actors from the transgender community, and it's really hard to get them to come to auditions," said Sonego. As a member of the LGBTQ+ community, he said he's aware of the "many glass ceilings a trans person must face in order to make it in our world and as an actor."
"That's why we understood that we had to create a change in this status quo and have a group of transgender people that are aspiring to become actors and have them go through a massive academic and professional training," Sonego continued, pointing out the help of Orly Atlas Katz, Ananey CEO EVP Paramount Israel and Marva Smalls, the executive VP and global head of inclusion at Paramount, in setting up the school.
Sonego said the courses for transgender actors also include coaching for vocal and movement work. "Learning to place their body and their voice tends to be more complicated for transgender actors than for others and we need to another level of sensitivity to help them. That's why in our course, we're not just training this group of people, we're also training the staff of the school so that they would know how to work better with this community," he said, adding that having Paramount on board was key to get the support for this initiative because "the State of Israel would never do such thing."
Smalls said the school "resulted in a group of authentic voices coming together to make a powerful difference in a specific community that has been shunned and suppressed not just in Israel, but worldwide."
Smalls, who is also executive VP of public affairs at Nickelodeon, said the Tel Aviv school underscores Paramount's mandate to better showcase LGBTQ+ communities worldwide through its content and partnerships.
For instance, in 2021, the studio forged ahead with the MTV Europe Music Awards in Hungary despite local laws banning content featuring gay people on primetime TV. Paramount is also a partner with organizations like Lambda Warsaw that supports Queer Week in Poland; and organizes internal employee events in partnership with organizations like GLAAD and The Trevor Project.
"It's a journey that isn't always linear, we often go back, reeducate, reevaluate and change course. But we are resolute in our values and that doesn't change," said Smalls, adding that Paramount is "navigating each market balanced against geopolitical, cultural and regulatory issues."
Ananey, which works on dozens of projects both for the Israeli and international markets, is currently developing several more inclusive shows.
"The Malevolent Bride" marked the first time that a main part was written for a transgender actor in an Israeli drama, Sonego said. "The whole system has perpetually failed to recognize the existence of these people and their unique stories, but this is about to change."
By Elsa Keslassy. Published on Variety, Jul 19, 2023