September 11,
2023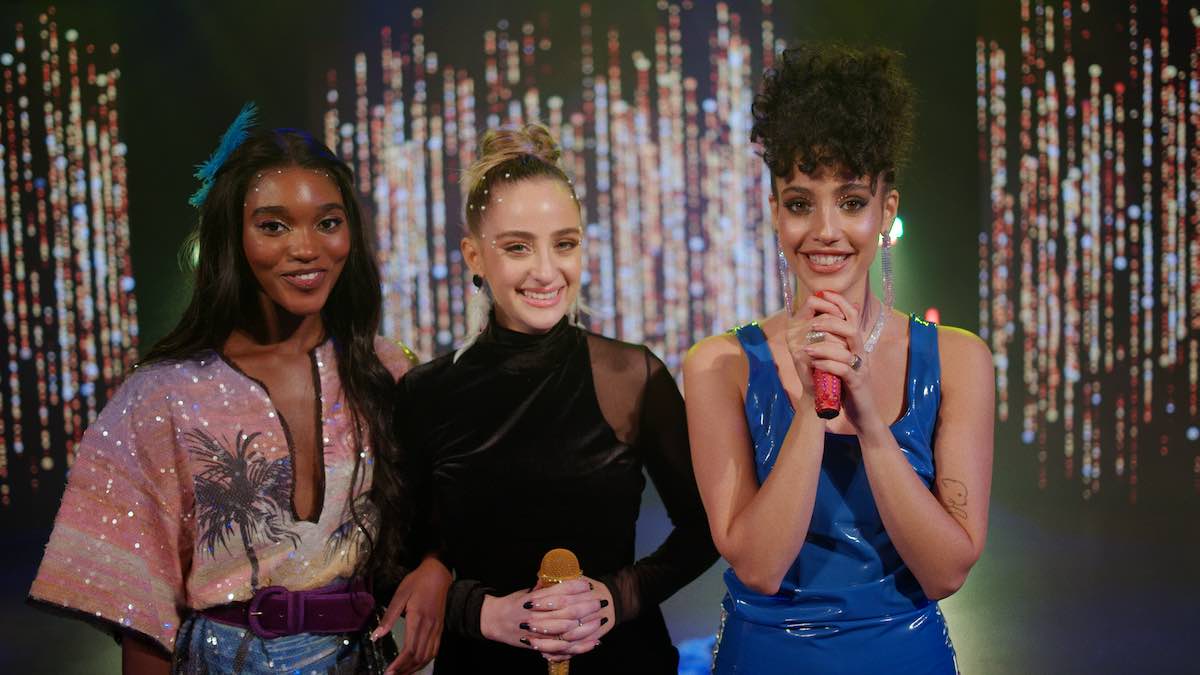 Show of the Week: Three
This unique musical drama from Israel tracks the lives of three girls who form a band, exploring how their very different cultural backgrounds are no barrier to forging friendships and breaking down discrimination.
The teen-skewing series, which is produced by Paramount-owned Ananey Studios and broadcast exclusively on HOT, aims to use the power of music and female friendship as agents of change and healing, while also normalising Arabic culture on screen.
Three 16-year-olds lie at the centre of the story: Dalina, who works full time in an African hair salon to support her family, the daughter of asylum seekers from Eritrea; openly gay Ella, whose father is a notorious criminal and who is battling a local gang while trying to keep her brother off the streets; and Jasmin, an Arab Muslim living in Israel who's expected to follow in her father's footsteps and wants to become a doctor but faces prejudice and discrimination wherever she goes.
The show, which has been shortlisted for TBI's Content Innovation Awards 2023, follows the trio as they form a band called Talate, looking to forge a new future but facing daily discrimination and obstacles. It has been created by Michal Cooper Keren and Lior Yaron, who came up with the idea while at a workshop in southern Tel Aviv.
"During a talk in Jaffa, we worked with a mixed group of Arab teens and kids whose parents are asylum seekers, all living in a run-down part of the country," explains Cooper-Keren. "We heard about their challenges and daily life, realising that these kids never get to see themselves or their stories portrayed on screen.
"Following extensive research, we decided to write a proposal that would give these teens a voice and also expose other kids in the country to their counterparts who are living in the shadows," added Yaron.
The show is unusual for normalising Arabic culture on screen, with the characters speaking in Arabic with Hebrew subtitles – "almost unheard of in Israeli TV, especially when it comes to kids and teen programming," says Cooper-Keren.
"Jasmin's story is a fleshed-out tale which includes her father, an Israeli- Arab doctor, who faces many challenges while trying to maintain his position.
"She also has a young suitor who is an Arab medical student and together they discuss how hard it is for them to get ahead and achieve their dreams while feeling like marginalised citizens in their own country."
With characters from such a variety of backgrounds, a major challenge was to elevate the story from being simply about the particular problems of Israeli society into a global and universal tale – rising above local politics to discuss issues that can interest audiences everywhere.
Casting was also a hurdle, since acting is not encouraged in Arab-Israeli society, especially with the story involving a female Arabic character and an on-screen kiss with a Jewish boy, says Yaron.
"The casting of Dalina was also a major challenge, as we were looking to cast an actual asylum seeker who shares the same story and the character. Naturally most of this population does not want to be exposed, let alone audition for TV," adds Yaron.
"Luckily, we found the amazing Perfilove, whose family came to Israel from Congo on foot through the desert. She had spent years without a passport and IDd before finally being granted permanent papers a few years ago.
"She too has spoken in interviews of the correlation between the role and real life, giving it the necessary added authenticity we were looking for."
Aimed at teens aged 13 and up, the hope is that the show will enable viewers to learn about the peers they don't normally meet.
"We hope they will be inspired to make friends with other kids from all walks of life and all economic and cultural backgrounds. The series celebrates the power of music to bring people together and make a difference."
Title: Three
Producer: Ananey Studios
Distributor: Beta Film
Broadcaster: Teen Nick, HOT
Logline: A musical drama series for teens that follows three girls from completely different cultural backgrounds, who start a band in order to have a voice
Published on TBI, September 11, 2023